This is my half of an art trade with

Her OC Ska
[link]
I used makers and some white gel pen to blend them, to color her.
No, trades are not open officially, but if you'd like to commission me here's my info--->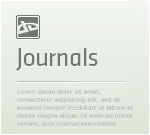 OC Commissions!! & icons.(point commishes too)(note me for commissions)

For partial/simple BGs or other custom commissions, prices will be negotiated.

Any fantasy creature,dragon,wolves,cats ect.....i don't care much for humans or anthros. I now have a paypal acct. so here is my email.
moondrake777@yahoo.com.........I never used paypal before so, i hope i'm doing this right.
or you can send me points now.

Prices of pictures may vary depending on complexity.

I don't have new examples for all the mediums, so, new drawings may be better.
These are no shipping
$1.00 or 80pts per character line art---->:thumb293202059: :thumb305749768: :thumb301906597: :thumb317267451:

$2.50 or 20
Ska belongs to

This art belongs to me
Only

has permission to use this.